About Us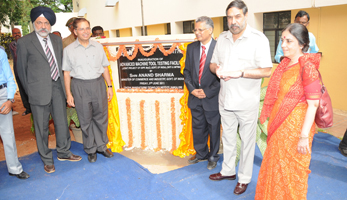 AMTTF is a 'single point window' dedicated facility to provide Testing and Development support to Engineering and Machine Tool Industries and it is equipped with the latest state-of-the-art equipment and facilities to test machine tools, accessories and other Engineering Products to establish their performance and reliability against international standards.
AMTTF is established as a joint project by Govt. of India, IMTMA and CMTI, and Registered as Society under Karnataka Govt.
Steering Committee
AMTTF is governed by a steering committee consisting of members from the Govt. of India, CMTI, and Industry Members.
The Present Members of AMTTF Steering committee:
Sri S. G. Shirgurkar, Chairman – AMTTF, MD-ACE Designers
Sri N. K. Dhand, MD-Micromatic Grinding
Sri P. Ramadas, MD-AMS Ltd
Sri Ravi Raghavan, CEO-BFW
Sri Indradev Babu, MD-UCAM
Sri H. S. Nikhila, MD-Precitec
Sri Narayanan Shankar, Siemens
Sri Neeraj Sinha, Office of PSA, Govt of India
Dr. Vandana Kumar, DIPP , Govt of India
Sri N. Sivanand, DHI, Govt of India
Sri Sanjay Chavre, DHI, Govt of India
Sri Satish Kumar, Director in charge, CMTI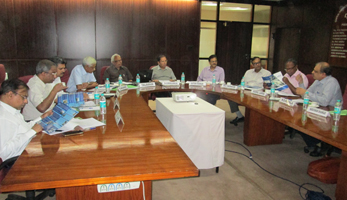 Certifications
AMTTF is an ISO 9001:2015 certified Testing Company.